Speaker Box instructional video
We are more than proud that András Petur, one of the best Hungarian sport commentators, was the first who tried Speaker Box and show how to use it! Thank you András!
Speaker Box from Sport For Fun!
Have the sport reporter inside? This is your chance to try it for yourself. With Speaker Box interactive commentator booth YOU will be the reporter in the final moments of the matches! Make your voice heard, look for the Speaker Box at Sport For Fun!
The ticket sales has begun!
Ticket sales for the Men's EHF Euro, January 13-30 2022, has started. This is a particularly important event in the sport life of Hungary, for which we are also preparing, developing and creating new tools in order to able to offer the widest possible experience at the European Championship. Let's meet in a year and support the Hungarian national team together! Tickets can be purchased by clicking the button below, at www.watchgamesseemore.hu.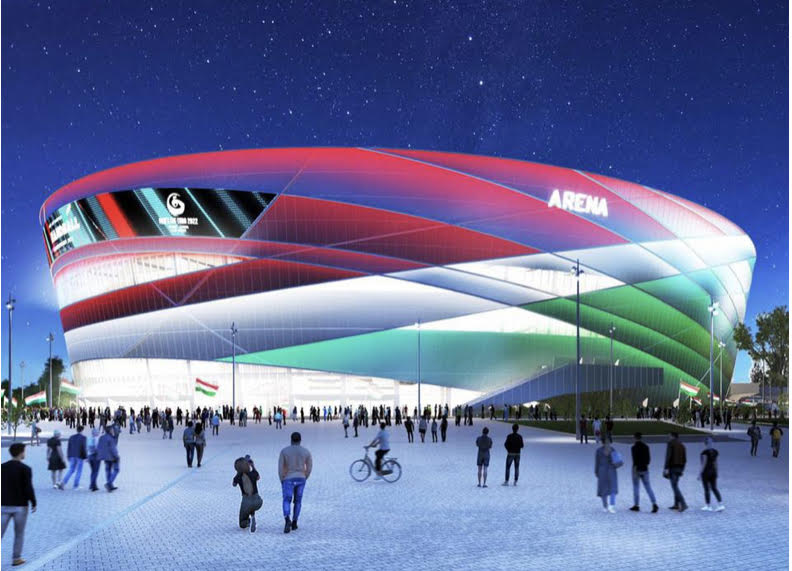 We are happy to announce our brand new park, which was introduces in the great milieu of the Atrium Park. Our stations are specifically designed to color the days of the corporate life, move and motivate the office employees in their leisure time. We are proud to be involved in the campaign of the 2022 European Championship. Here is a short but attracive video about our corporate package.